Welcome to the Cannabis Comedy Festival
We produce Canada's largest and best Cannabis Themed Comedy Shows
Upcoming Shows!
Cannabis Comedy Festival Presents: Up in Budssmoke
Saturday Oct 28th Live @ Budssmoke Pickering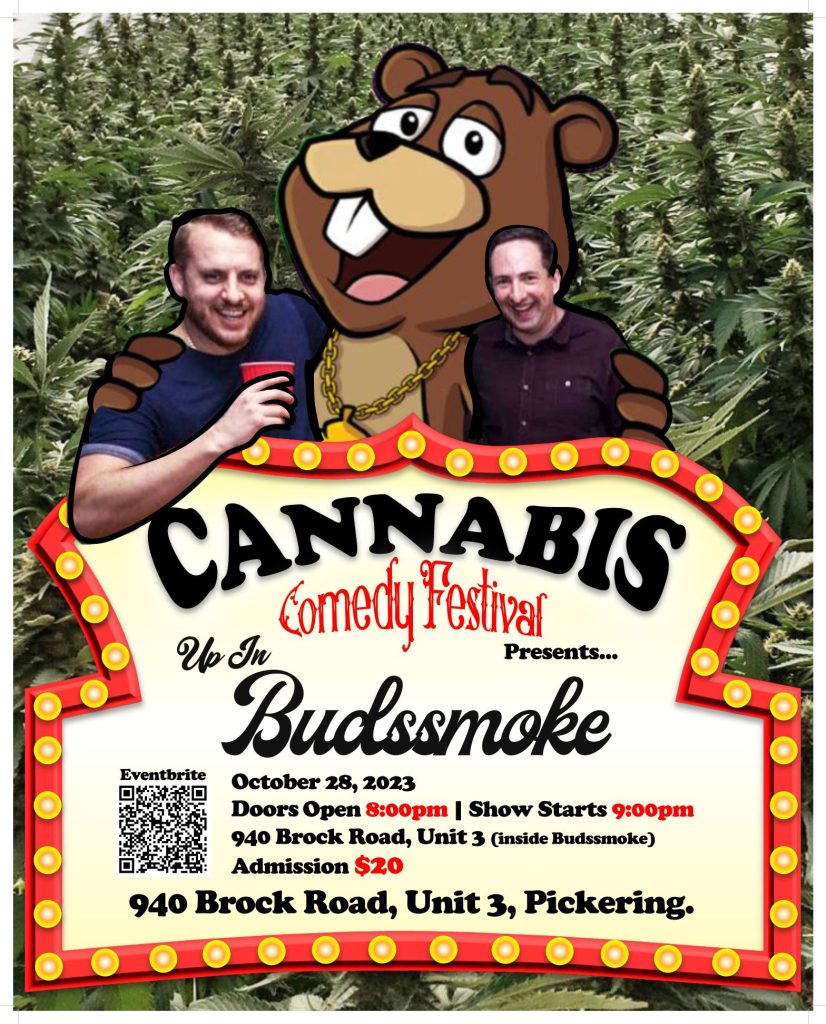 Join us for a hilarious night of laughter and good vibes at the BUDSSMOKE CANNABIS BOUTIQUE AND ART GALLERY! Get ready to laugh your buds off as top comedians take the stage, delivering side-splitting jokes and stories.